Vacation Attractions in Ozark Mountains
Family-friendly vacation attractions guarantee lots of summer fun for families and seniors when they travel to Buffalo National River country.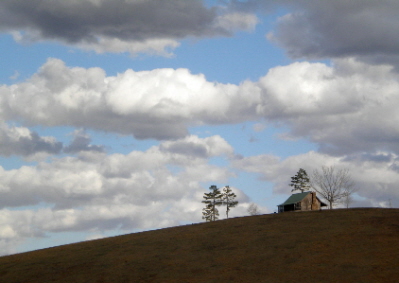 Reserve a secluded cabin for your next getaway
Welcome to our
Vacation Attractions Archives
We keep you posted about current events on our
Buffalo River Blog
Front Page. Plus we archive a history of local festivals, fairs, special events, arts fests, and tourism destinations here:
Spring 2010 Vacation Attractions
---
National Junior Ranger Day
Buffalo National River Park Rangers will be celebrating Junior Ranger Day Saturday, May 15, 2010
Children and their families can take a walk with a ranger to learn about birds or explore the Collier Homestead and learn how pioneer families lived in the Ozarks here in the Middle District of the River.
Call Tyler Bend Visitor Center(870) 449-2502 for more info about activites close to Bear Creek Log Cabins and Grinders Ferry canoe launch.
Junior Ranger Day Programs will also be held in the Upper District at Lost Valley Campground 870-446-5373.and the Lower District at Buffalo Point Ranger Station 870-439-4311.
Family Fun Festival
Annual Hillbilly Daze Festival of Fun and Food is coming up on May 29 in Witts Springs AR, close to Buffalo National River.
All day event with lots to do for the whole family:
Kids Parade
Stick Horse Rodeo
Turtle Races
Horse Shoe Contest
Arts & Crafts & Silent Auction
Burgers for Lunch
Fish Fry for Dinner
Old Fashion Hillbilly Costumes WELCOME - but not required
Witts Springs is just a short scenic drive, or bike ride from Bear Creek. It's the gateway to Richland Creek Wilderness Area and has some of the most beautiful views in the Ozark Mountains = perfect for hiking, backpacking, wildlife watching and wildflower viewing.
Harrison AR Crawdad Days
20th Annual Crawdad Days Music Festival brings a full weekend of activities for the whole family to the downtown square in Harrison.
May 21 - 22, 2010
Besides lots of great things to eat, there's plenty of things to do for children and grown ups, too: 5K race, fishing derby, kayak boat race, tennis tournament, horseshoe tournament and Crawdad eating contest.
Plus country, rock-n-roll and down home MUSIC.
You'll find details at CrawdadDays.com or call 870-741-2659.
Important Vacation Attractions Information
Buffalo River Floating Conditions OPTIMAL
Canoers, rafters, and kayakers can now access UP TO THE MINUTE Current Floating Conditions anywhere along the Buffalo National River.
Visit the NEW Water Level Map and click on a triangle for a right-now reading of what's happening in the water at that point.
Conditions are color coded for
Very Low
Low
Optimum
Experienced Floaters Only
Flood Stage
River level readings indicate the conditions of the river for general river recreation like canoeing, rafting, boating, kayaking, fishing, swimming, and just goofing around in the river or along the shore.
Click on the triangle where the BNR crosses Highway 65 to see conditions closest to our cabins. We are just South of Grinder's Ferry Canoe Launch.
---
Northwest Arkansas Travel Lodging Deals for Couples, Families, and Groups
Northwest Arkansas Travel Packages: Northwest Arkansas Travel DISCOUNTS on cozy log cabin lodging for friends and family outdoor recreation.
Permalink -- click for full blog post "Northwest Arkansas Travel Lodging Deals for Couples, Families, and Groups"
Arts Festival in Eureka Springs
Our guests always enjoy day trips to Eureka Springs to shop for original art, Ozarks crafts, and antiques.
The annual May Festival of the Arts starts May 1 and runs all month long.
Most events are FREE, including parades, artists exhibits, gallery strolls, crafts demonstrations, studio walks, and lots of music.
You can find a complete schedule of events at www.mayfestivalofthearts.com/schedule-of-events/
We can give you directions from your cabin for the easy trip to world famous shopping and vacation attractions in Eureka Springs, AR any time of year.
All Cavers and Spelunkers Asked to Help
The Arkansas office of the U.S. Fish and Wildlife Service asks everyone to BE CAREFUL when caving and spelunking in the Buffalo National River Park area.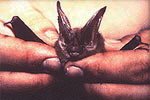 The USFWS recommends that cavers:
Wash all gear
Apply disinfectants
Wash AGAIN to remove the disinfectants
Research has shown that Geomyces fungi (cause of white nose) can be transferred from one cave to another on gear.
The National Speleological Association, and its Arkansas affiliates, are asking their members to follow USFWS protocols in cleaning gear before and after entering any caves.
Wild Elk: Major Vacation Attractions
---
Wild Elk, Even Trophy Elk, Visit Our Ranch and Rental Cabins Every Day in Spring
Wild Elk Watching: Wild elk and wildlife of all kinds visit our ranch's fields and creek. Elk,deer, bear, and wild turkey are just some of the wild life of America photographers come here to see.
Permalink -- click for full blog post "Wild Elk, Even Trophy Elk, Visit Our Ranch and Rental Cabins Every Day in Spring"
Kite Festival in Ozarks
Eureka Springs, AR hosts Annual Kite Fest on March 27, 2010 from 10 AM - 4 PM. at Turpentine Creek Wildlife Refuge. This FREE family event gives everybody a chance to welcome Spring.
Bring your own kite and fly it or buy one onsite. Vendors, contests, and fun activities abound.
Regular admission applies to tour the Refuge. Proceeds help finance the rescue of and sanctuary for the tigers, lions, cougars, leopards and other animals housed there.
For more information contact Kaleidokites at 888-836-6251, or email kaleidokites@hotmail.com.
Eureka Springs is just a short pleasant drive from Bear Creek Log Cabins.
---
Horseback Riding in Buffalo National River Country for Families and Kids
Horseback Riding Adventures: Family-Friendly horseback riding, trail rides, and riding lessons are favorite activities for our guest families with young children just a short scenic drive to Little Heaven Ranch or Buffalo River Outfitters.
Blanchard Springs Caverns St Patrick Celebration
Mountain View hosts a Celtic music concert to start Blanchard Springs Cavern Spring season of events.
Celtic in the Caverns features Celtic folk music LIVE in the Cathedral Room of Blanchard Springs Caverns.
Performances at 4:30 p.m. March 13 and 2:30 and 4:30 p.m. March 14
Only 400 tickets available for this unique accoustic event!
Call (888) 679-2859 or (870) 269-8068 for more information and to reserve your tickets.
AR Tourism Vacation Attractions INFO
Trout Fishing Guidebook Available
Arkansas Game and Fish Commission 2010 Trout Fishing Guidebook is available now for free at AGFC offices and online at http://www.agfc.com/data-facts-maps/guidebooks/troutguidebook.aspx
Trout fishing is a great spring activity in this area. Several excellent trout fishing spots are within an hour's drive.
The new 2010 Guidebook includes changes in the boundarys and/or regulations in the Bull Shoals catch and release area, the Bull Shoals seasonal brown trout catch and release area the Rim Shoals catch and release area (near Cotter) and the Norfork catch and release area.
Arkansas Game & Fish ATV Safety Guide
In Arkansas, atv operators are not required to pass any training or to be licensed in any way. 4 wheelers and offroad utility vehicles can add enjoyment to family outdoor recreation and to hunting adventures.
Arkansas Game and Fish has published a basic ATV Safety for Hunters brochure. It can be viewed, downloaded, or printed out by visiting www.agfc.com/pdfs/free/atv_use_bro.pdf
AGF suggests it is especially important for youngsters under 16 to learn and practice good 4 wheeling safety guidelines to avoid injury.
Let's all stay safe in 2010!
BACK to Buffalo River Blog for current Festivals and Fairs
FORWARD to Northwest Arkansas News for past Vacation Attractions info
From Vacation Attractions
HOME
to Buffalo River Log Cabins Entry Page