Family Reunion Rental
Looking for the best family reunion rental locations in the MidSouth USA? We love families and all kinds of reunion parties. Come party with us!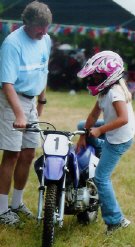 Reunion Games
Reunion ACTIVITIES
make wonderful memories.
Our 1,200 acre facilities provide plenty of room for child-friendly and senior-friendly activities.
Plan to bring your own atvs, ohvs, and off-road vehicles for organized or spontaneous adventures in a safe, private environment.
Any game you can imagine will be more fun here in the wide open spaces of Buffalo River Country.
Family Reunion Planning
Our family gathers here every 4th of July. So, we have lots of suggestions for your family reunion planner. We know how to have a good time with relatives and friends of every generation!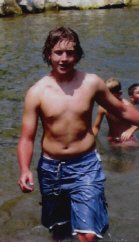 Our grandchildren love swimming in the cool, clear waters of Bear Creek just south of the Buffalo River. Yours will, too.
You won't find any family reunion sites that offer more fun things to do anywhere in OK, MO, AR, or LA than right here on our family cattle ranch in North West Arkansas.
Besides wading and going for a swim, your kids and grandkids can fish and hike and ride bikes and explore the Ozark mountain wild country without ever leaving our place or encountering a stranger.
They'll play hard and you'll sleep good here.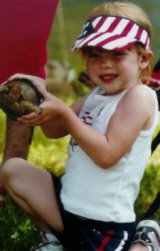 Family Tradition
Turtle Races
Lots of family reunion pictures get taken at our annual turtle racing event.
Many families who come here year after year develop their own family traditions. We make accomodations for all reunion themes.

Family Reunion Planning
Besides multi-generational families who return here from all over the Ozarks, we provide the perfect place for military reunions, groups of friends annual gatherings, church groups, choirs, women's groups, men's groups, parenting groups and more.
We hope you'll accept our invitations to plan your next family reunion right here with us at Bear Creek Log Cabins on Highway 65. We're remote - yet convenient to Eureka Springs, Mountain Home, Mountain View, the White River, and even Branson.
From Family Reunion Rental
HOME
to Buffalo River Log Cabins