Secluded Cabin Rentals Policy
When you stay at our secluded cabin rentals, you can roam all over our 1,200 acre mountain ranch for FREE. All we ask is that you treat our cottage rentals with respect and use common sense while you enjoy your log cabin holiday with us. It is required that all children under sixteen years of age wear a helmet while riding and are under strict adult supervision. It is also recommended that all equipment be in good working order for the safety of all riders and passengers. Please also be aware that North West Arkansas is rough, steep, and bluffs rise up along the rivers and streams and that care should always be used while moving about the property in any way. We also require a signed release.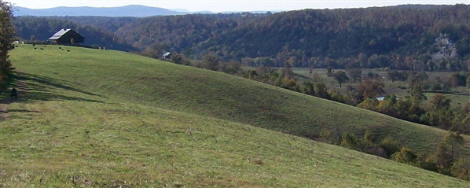 Cabins for Rent
LODGING POLICIES
---
Bear Creek Log Cabins is an exclusive property where every guest reservation is both important and special to us.

In order to keep our rates low, we only accept Cash, Checks, or money orders.

We require you to mail us at least a $100 Deposit within 24 hours.
We MUST receive your Deposit within 7 days to confirm your reservation.

Please make your check out to Bear Creek Log Cabins.
And mail it to 6403 N Highway 65 St. Joe Arkansas 72675.

Please write the dates you will be staying and the name of your cabin on your check.

We will contact you to confirm your reservation as soon as your Deposit Check arrives in the mail.

If your arrival date is less than 5 days out, we may waive the need for a deposit.


If travel plans change, call at least 14 (fourteen) days* prior to your arrival date to cancel your reservation. *There is a 30 day cancellation notice required for holidays and any time two or more cabins are booked for the same group. Please, understand that if you cancel all or part of your stay with less than 14 days (30 for holidays and multiple cabins) you will forfeit your deposit. If you cancel prior to 14 days (30 for holidays) you may apply your deposit to a future stay-as long as it occurs within a year..




Check-in: 2 PM. If arriving outside of regular check-in time, please call to make arrangements.

Check-out: 11:00 AM.

Absolutely No Smoking inside; however designated outdoor smoking areas are available.

Children aged 6 and under stay for FREE

Pets Welcome for $10 per pet, per night.
Please tell us about pets when you make your reservation.

These are housekeeping cabins; we do NOT offer maid service.
Extra towels are available at the office.
---
Thank you for taking time to read our secluded cabin rentals lodging policies. We want your experience at our vacation home rentals to be the best you have ever had. Our guests tell us staying at our secluded log cabins is more fun than any texas rental cabins or oklahoma rental cabins they have ever found.

From Secluded Cabin Rental Policy
HOME
to BuffaloRiverLOGCabins.net