Private
Bass Fishing Lake
Free bass fishing lake adventure awaits you when you stay at The Lake House cabin. If you like to fish in a lake, you'll love waking up here.

Fish for BASS and CATFISH
This beautiful mountain lake has been our family's favorite fishing spot since the 1940's! Conveniently located, yet so quiet and remote.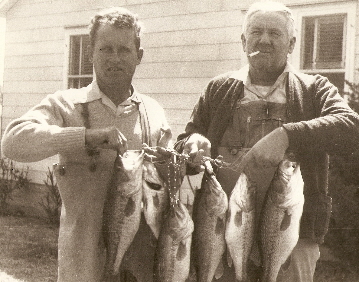 We keep it stocked with largemouth bass, channel catfish, crappie, carp, and blue-gill for our relatives and guests to enjoy.
The LAKE HOUSE, our roomy lake rental cabin
SLEEPS 10

$200
per night for 2 people
Additional guests are $10 per guest, per night.
You are welcome to
Catch ALL the FISH YOU CAN EAT
while staying at The Lake House
The BEST bass fishing cabin
in North West Arkansas and South East Missouri.
While you enjoy this unique opportunity with YOUR family and friends, please remember OUR family goes to lots of expense and hard work to keep this water clean and
full of fish for ALL of us to enjoy.
Trotlines, Drop Lines and Jug Fishing
are NOT ALLOWED!
Please help us keep our wonderful bass fishing lake a great place for families and friends of all ages to fish and have fun in peaceful, secluded privacy.
If you must use jugs or trotlines, there are plenty of crowded public lakes in AR and MO where you can do that.
Thanks for choosing our special getaway spot for your next family vacation or group gathering.
CLICK HERE for more lake fishing photos and details about what size boats work best.
You are welcome to bring your atvs and ohv utility vehicles to explore the fields and hillsides surrounding the lakeshore. An ancient Indian rock painting is just a short atv ride or hike from the cabin's front porch.
When You Stay at THE LAKE HOUSE
You will have the whole lake to yourself.
There is ONLY 1 Cabin here.
Pristine 22 acre lake Stocked with
Largemouth Bass, Catfish, Crappie, and Bream
315 Acres of glorious natural beauty
all fenced and gated
for your comfort and Privacy
Families, couples, and small groups can avoid the crowds at Lake Taneycomo, Table Rock, Bull Shoals, White River, Buffalo River, or any of the Branson lakes by staying with us at The Lake House with it's own scenic, privately-owned bass fishing lake.
Our exclusive Ozarks Lake offers plenty of sport-fishing action.


From Best Arkansas Bass Fishing Lake
HOME
to Buffalo River Log Cabins