Private Lake Rental
Beautiful lake rental cabin for your lakeside vacation. Fenced and gated 365 acre outdoor paradise includes 22 acres of water and ONLY 1 CABIN. Lake lodging at it's finest.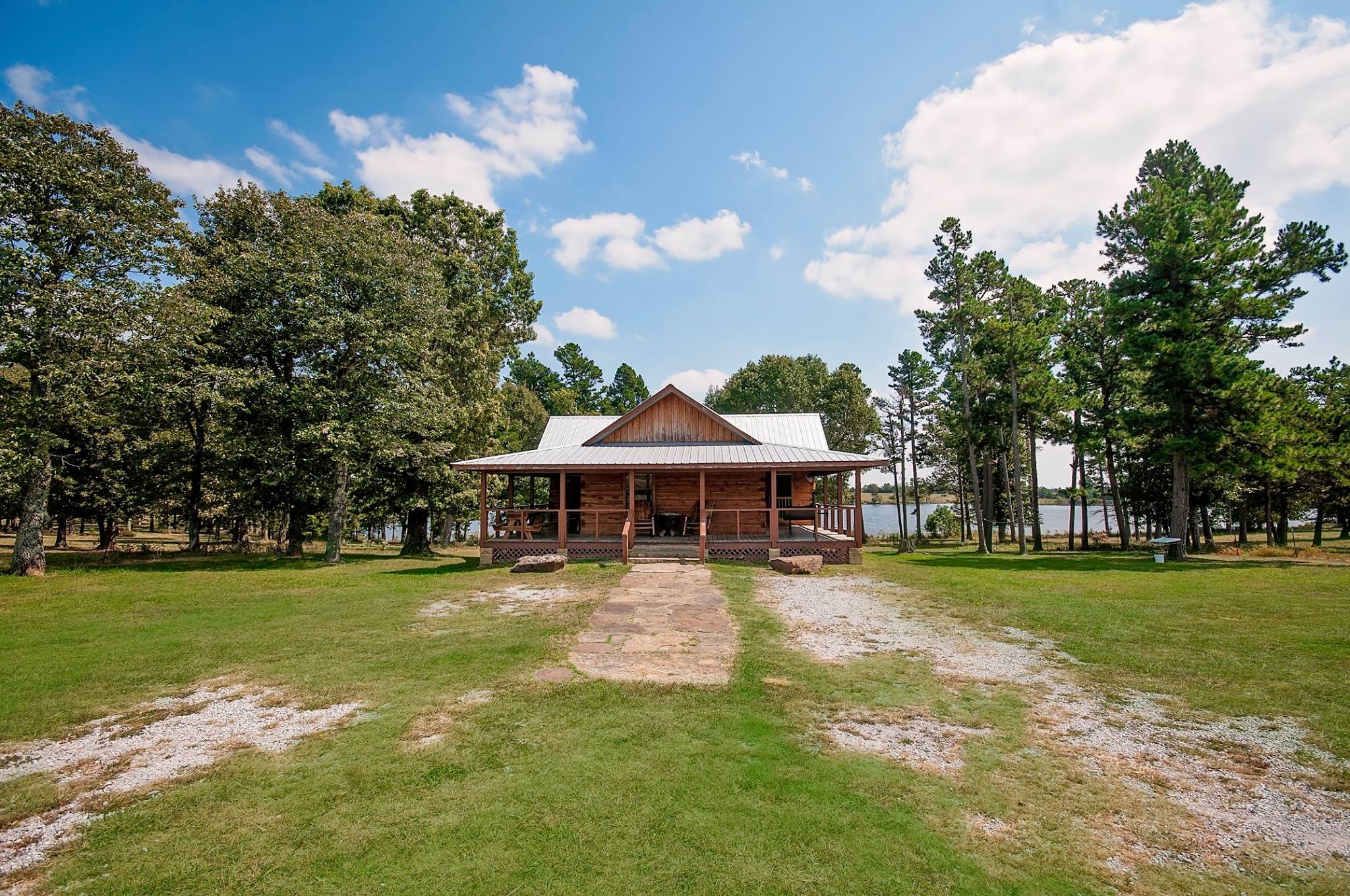 Availability Dates for this lake rental cabin
Vacation Cabin Lake House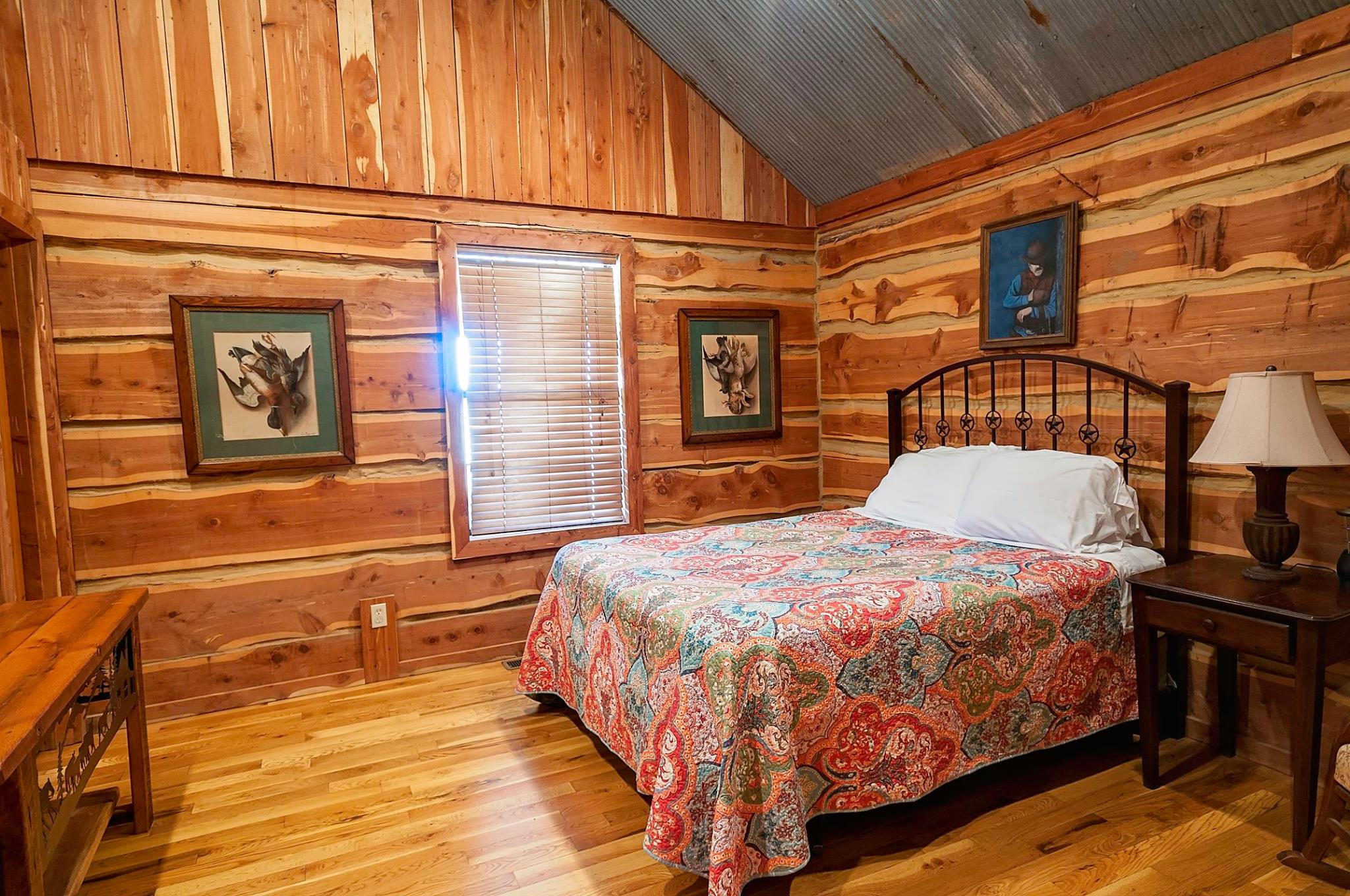 After a full day of fishing, hunting,
or just exploring the outdoors,
the luxury of big
Queen-Size Beds
will be appreciated by all anglers.

Warm, rustic interior decor throughout The Lake House invites total relaxation.
Vacation Friendly Conveniences
The Lake House cabin's roomy kitchen and cozy dining area feature ample accomodations for any family or group.
This vacation home away from home includes refrigerator, stove, microwave, coffee maker, basic kitchen utensils, dishes, and linens to make everything easy.
View the lake cabin FLOOR PLAN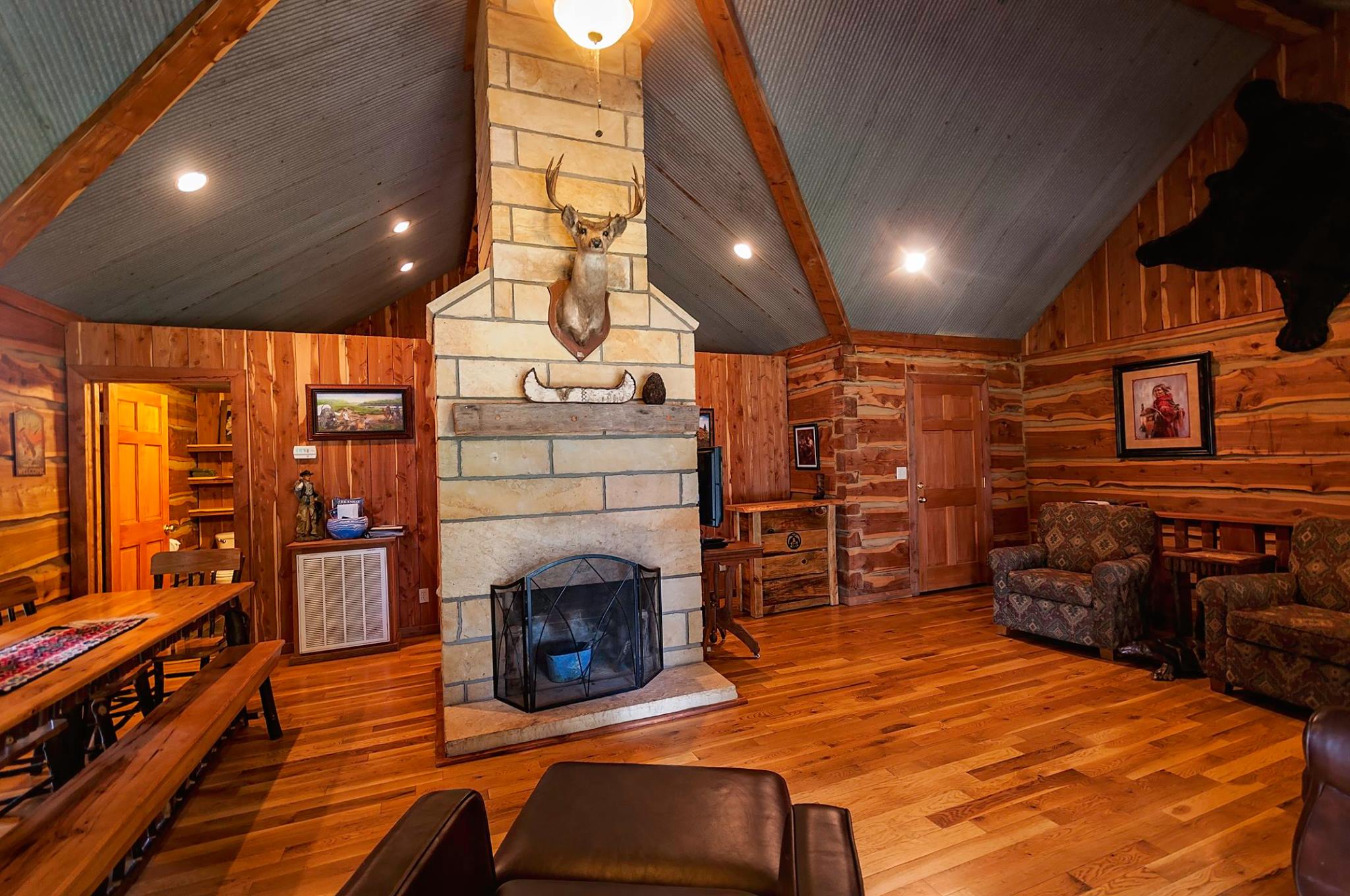 A roaring fire in the beautiful hand-crafted fireplace can create the perfect atmosphere for romantic getaways or happy family gatherings any time of year.
Dish with SEC, ESPN, & regular programming on two High Definition TVs & DVD Player
(no fighting over programs)
Soft, Luxurious Leather Furniture
and Country-Western Down Home Comfort
invite serious loafing.
Rustic comfort makes an Arkansas mountain or Branson lakes vacation great in any weather!
Cabin-Lake-Mountain
Vacation Combo
Just a few steps through a peaceful grove of trees takes you from The Lake House cabin to the lakeshore.

Click Here to see the best private
Bass Fishing Lake
in Arkansas or Missouri

Beautiful cabin + mountains + lake = #1 vacation spot!

Vacation PRIVATE Screen Porches
Unique Double-Decker screened porches give wide angle view of pristine lake shore. What a perfect place to enjoy the natural beauty of the NW Arkansas/SE Missouri Ozark Mountains!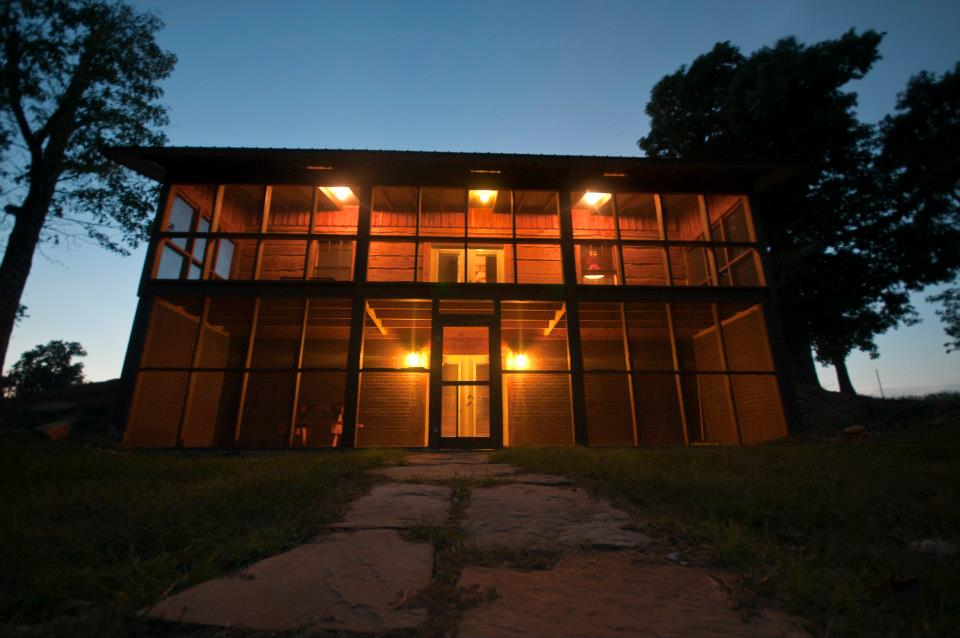 Yes, a screened porch on the main floor
PLUS
a fully screened in porch from the walk-out basement.
You can watch wildlife and every kind of wild song bird come to the fish-filled water for a drink while you sip your morning coffee.
The screening keeps out the bugs, but lets in the lovely lakeside breezes.
Click Here to view more lake lodging pictures

The Lake House
Sleeps up to 10 guests
$200 per night for 1 or 2 guests
$10 per night per extra person


You are welcome to bring your own ATV four-wheelers and explore all you like. Small boats and canoes are welcome, too. We want your vacation at the Lake House rental cabin to be your BEST vacation EVER!

Click Here for details of this complete vacation for rent pakage.

None of the vacation packages in Missouri can beat this one for good old-fashion outdoor family fun.

A $150 Deposit will be required
to confirm your reservation.

Three-Night Minimum Stay.
For Cabin Reservations
To inquire about a Lake House rental,
please call Bear Creek Log Cabins at 870-448-5926,
Use the Online Reservation Button at the top of the page,
OR fill in this simple form:
From Arkansas lake rental cabin vacation
HOME
to Buffalo River Log Cabins